Our Products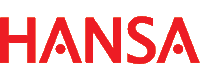 Hansa Deep Sea Snail Series

PurPhyto Pure Serum

LashBold Hair Regenerating Technology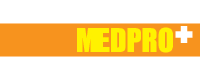 MedPro+ Post Laser Treatment

REFRESHING CLEANSER
Can eliminate unnecessary oil and keep the skin moisturized and the nutrition will not be carried off. The skin PH value can be kept at 5.1 which is an optimum condition during the cleansing process.
REFRESHING BALANCING CLEANSING MILK
It can be used for face cleansing and make-up removing and will not damage the epidermal cell. It also can smooth skin effectively. Suitable for all kind of skin.
FULL PROTEIN CLEANSING MOOSE
Its foam can eliminate face oil and the jamming pore dirt thoroughly. It also can balance oil secretion. It can also whiten skin and improve our skin tone. Contains hydrolyzed collagen to strengthen the relax and moisturizing effect.
HYALURONIC ACID ENHANCED MOISTURIZER
The nature is mild. Contains Hyaluronic acids and Hydraprotectol. It can replenish face moisture and soften our skin. It can make our skin glossy too.