Our Products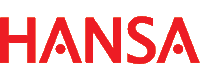 Hansa Deep Sea Snail Series

PurPhyto Pure Serum

LashBold Hair Regenerating Technology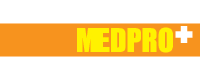 MedPro+ Post Laser Treatment

PurPhyto
Acetyl Hexapeptide 3
Origin: Italy
Bio-active function. Effectively smooth skin and wrinkles. Increase the elasticity of skin and strengthen the anti-oxidizing function of cells. Suitable for aging and wrinkle skin.
Aloe Vera
Origin: Italy
Rich in Aloin. Recover wound and anti-irritating. Very good moisturizer. Suitable for all skin type.
Anti-Acne Complex
Origin: Germany
Extracted from complex anti-acne plant. Contains burdock, watercress, plantago lanceolata, thymus. Can treat acne skin. Speed up the recovery of wounds. Reduce pore size. Suitable for acne skin type.
Apple Stem Cell
Origin: Switzerland
Extracted from a rare variety apple in swiss. Regenerating skin cell, smoothing wrinkles, firming and act likes Botox injection.
Arnica
Origin: Switzerland
Contains essence oil, fatty acid, bile fluid, flavonol, chlorogenic acid, carotene etc. Anti-bacterial, anti-inflammation and helping blood circulation, anti-allergic and stimulating recovery.
Bearberry
Origin: Switzerland
Rich in bioflavonoid. Prevent damaged from UV. Highly anti-oxidizing. Prevent pigmentation. Effective in skin whitening, pigmentation removing. Brightening skin.
Blue Copper Polypeptide
Origin: USA
Coordinating elastin and collagen. Improve skin smoothness. Solve acne problems and eliminating wrinkles.
Burdock
Origin: Japan
Contains rich of potassium nitrate and plant saponin. Best treat with dark circles. Also strong in anti-inflammation and anti-oxidizing. Suitable on eye area of all skin type.