Our Products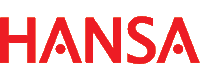 Hansa Deep Sea Snail Series

PurPhyto Pure Serum

LashBold Hair Regenerating Technology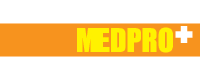 MedPro+ Post Laser Treatment

REFINE BRIGHTENING 2-IN-1 FACIAL EYE CREAM
Combines functions of eye cream and facial cream in order to treat with the skin problems around eye and face. Contains many kinds of natrual ingredient which can stimulate growth of skin cells. Smooth fine lines and wrinkles. Moisturizing skin and make it glossy.
LHA ANTI-ACNE GEL
Targeting on oily and acne skin type. The product contains LHA which can suppress the growth of bacteria. Increase the rate of recovery of acne. Refine our skin and make our skin smooth. Suitable for oily and acne skin type.
Extra Brightening Cream
Contains AHA. Effectively remove dead skin cell in order to make skin more smooth and revitalised our skin. Reduce the formation of freckles and pigmentation.
Whitening Moisturizing Cream
With our patented formula, the product can effectively improve dull and dehydrated skin. Prevent the formation of pigmentation and improve skin toning. Protect skin against UV. It can protect our skin internally and externally.