Our Products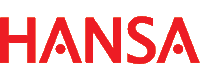 Hansa Deep Sea Snail Series

PurPhyto Pure Serum

LashBold Hair Regenerating Technology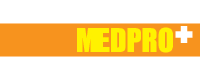 MedPro+ Post Laser Treatment

REFRESHING HYDRATING CREAM
Contains highly effective active ingredients which can adjust the skin moisturizing level. It can lock water under skin. By applying the cream, water can be injected into every skin cells. Reduce wrinkles and fine lines and make our face look glossy.
ALL-IN-ONE EFFECTIVE RESTORING CREAM
Unifies multiple essence ingredients in order to solve the skin problems. It can smooth fine lines on face, improve rough skin. Improve skin tone and make skin color even, anti-oxidant and protect skin against the UV light. Skin can be fully protected.
ANTI-AGING MOISTURIZING NIGHT CREAM
Contains many kinds of natural plant extracted ingredients which can penetrate through our epidermis and smoothen wrinkle at the in-depth level. Elasticity of our skin can be improved by applying this cream. Suitable for dry skin type.
SPHINGOSINE ANTI-REDNESS GEL
The product contains high concentrated anti-redness agents. It can improve redness of skin promptly in order to moderate fever of skin, stabbing pain, itching and irritating condition. Suitable for sensitive skin type and using after optical treatment.